Land Rover Repair Dubai | Land Rover Service Center
If you are a Land Rover owner, you know how important it is to have your vehicle in top condition to ensure its performance, longevity, and safety. Our auto repair shop in Dubai offers reliable and high-quality Land Rover repair services to keep your vehicle in optimal condition.
As a Land Rover specialist, we understand your vehicle's unique needs and provide comprehensive solutions to maintain and repair it.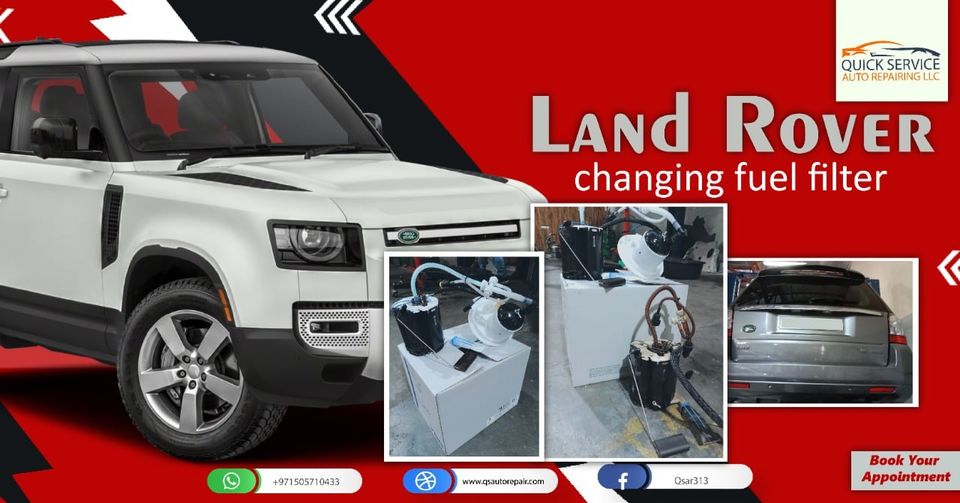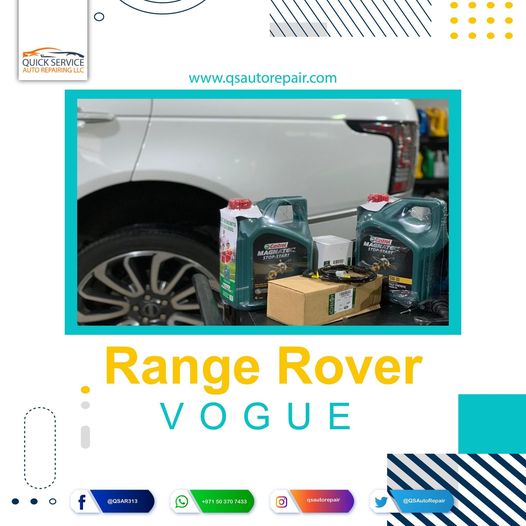 Professional Diagnosis and Repair for Land Rover Vehicles
Our range rover garage in Dubai provides professional diagnosis and repair services for Land Rover vehicles.
Our experienced technicians are well-versed in Land Rover vehicles' intricacies. It is equipped with the latest diagnostic tools to quickly identify any issues your Land Rover may be experiencing. We take great care in identifying the root cause of the problem and providing you with the best solutions. We only use high-quality parts and materials in our repairs, ensuring that your Land Rover is restored to its original performance standards.
Our professionals provide top-notch service and work to ensure that you are satisfied with our work. Whether you need routine maintenance or major repairs, you can trust us to deliver the best Land Rover repair services in Dubai.
Our Land Rover Repair Services
We offer a wide range of Land Rover repair and maintenance services to meet the specific needs of our customers. Our experienced technicians use the latest equipment and technology to diagnose and fix any issue your Land Rover may have.
Major Services
Some of our primary services include:
Land Rover Brake system repair and replacement
Land Rover Engine repair and replacement
Land Rover Suspension repair and replacement
Land Rover Transmission repair and replacement
Land Rover AC repair and recharge
Land Rover Fuel system repair and maintenance
Land Rover Electrical system repair and diagnosis
Land Rover Exhaust system repair and replacement</li> <li>Timing belt and chain replacement
Land Rover Oil change Services
Land Rover Body Repair
Minor Services
We also provide minor services to ensure your Land Rover runs smoothly and efficiently. Some of our minor services include:
Land Rover Battery replacement and testing
Land Rover Tire rotation and balancing
Land Rover Wheel alignment
Land Rover Spark plug replacement
Land Rover Coolant system flush and refill
Land Rover Check light engine diagnosis
Land Rover Windshield wiper replacement
Land Rover Headlight and taillight replacement
Land Rover Cabin air filter replacement
Land Rover Exterior detailing and waxing
Why Choose Us for Land Rover Repair in Dubai?
At our auto repair shop, we understand you have many choices for Land Rover repair services in Dubai. However, our commitment to quality and customer satisfaction sets us apart from the competition. We strive to provide exceptional service and value to every customer. Here are some reasons why you should choose us for your Land Rover repair needs:
Expertise
We specialize in Land Rover maintenance and repair and have the knowledge and experience to diagnose and fix any issue your vehicle may have. Our technicians undergo regular training to stay up-to-date with the latest repair and maintenance techniques.
Quality Parts and Equipment
We use only the highest quality parts and equipment to ensure that your Land Rover runs smoothly and efficiently. We work with reputable suppliers to source genuine Land Rover parts to maintain the performance and reliability of your vehicle.
Transparent Pricing
We believe in transparent pricing and provide accurate and upfront estimates for all our services. We will never surprise you with hidden fees or charges.
Customer Service
We prioritize customer satisfaction and work to build long-term relationships with our customers. Our friendly, knowledgeable team is always ready to answer your questions and concerns.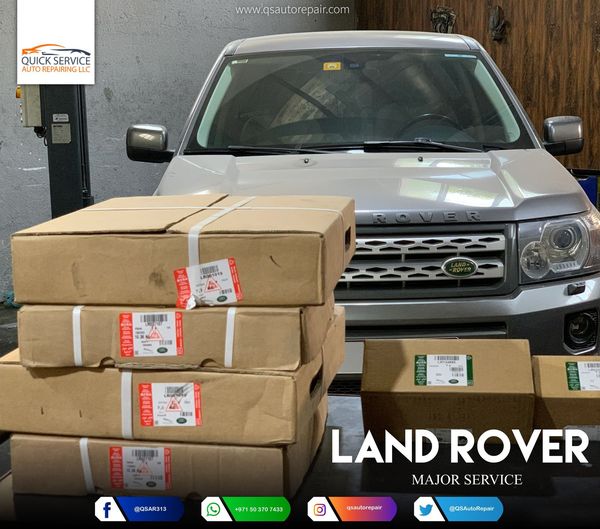 Efficient and Affordable Land Rover Repairs at Our Garage and Workshop
As Land Rover specialists in Dubai, we have the experience and expertise to provide the best repair and service for your Land Rover car. Our team is well-versed in the specific needs of different Land Rover models, and we use only genuine parts to ensure the longevity of your vehicle.
Convenient and Hassle-Free Land Rover & Range Rover Services in Dubai
At our Range Rover workshop in Dubai, we offer convenient and hassle-free Land Rover and Range Rover services in Dubai. We understand how busy life can get, so we provide a range of services that cater to your schedule.
We offer same-day repairs and maintenance so you can have your Land Rover back on the road as quickly as possible. Additionally, we offer pick-up and drop-off services, so you don't have to worry about transportation. Our team of professionals will ensure that your Land Rover is serviced and repaired to the highest standards, providing you with the peace of mind you deserve.
We are committed to delivering top-quality Land Rover and Range Rover services tailored to your needs.
Best Range Rover Service Center for range rover repair in Dubai
Our Range Rover service center in Dubai, UAE, is equipped with the latest tools and equipment, and our team of specialists is well-trained to handle all rover car repair and maintenance needs. Our service advisor will work with you to identify your vehicle's specific needs and recommend the best solutions to keep it running smoothly.
Contact Us for Land Rover Repair in Dubai
Don't wait until your Land Rover breaks down to bring it in for repair. Regular maintenance and timely repairs are essential to keep your vehicle running smoothly and avoid costly breakdowns.